If you could never fly fish again, what activity would subsequently take over your life?
It's hard to imagine a life without fly fishing, would no one else be able to fly fish? Would fish simply not exist in this parallel world?  If this were in fact cruel reality, I suppose I would have time to take-up bow hunting for large, delicious creatures such as elk and moose!
How do you take your coffee?
Is it a work day or are we in steelhead camp?
What was your first fly rod? First time you broke a rod?
First fly rod was a 2-piece fast action Mitchell 7 weight, without a fighting butt (can you imagine!) and a Fenwick reel with floating line.  I was about 8 or 9 years old and starting to see a few guys with fly rods on the rivers I frequented, it looked like the coolest thing ever.  After much griping about the need for yet another fishing rod, my parents relented and I got my Excalibur!  I taught myself to cast and fish with that rod and it was followed by others.  When I was living on Columbia lake with my best friend at the time, I was teaching him to fly fish with that rod and one day it was left in the car overnight in front of our place, in the morning it was gone.
First fish you caught on a fly you tied?
Probably a brown trout from Bronte Creek.  My best friend Cam and I would leave at dusk to fish the upper reaches of the river out behind his house so we could target the resident fish (some to 20').  We learned these fish were only really available under cover of dark and I caught many on some of the most awful looking streamers you could imagine!
What excites you about working in the fly fishing community?
What I like most is teaching people about fly fishing and fly casting (single hand and two-handed).  When people ask me questions in the shop or on the water, (and I wax poetically about all things fly fishing) the look in their eyes as they begin to see the all the different ways one can approach the sport; that's what inspires me. 
Would you consider any specific water body your home waters? How have these waters shaped you as fly angler?
Stay the hell outta my water!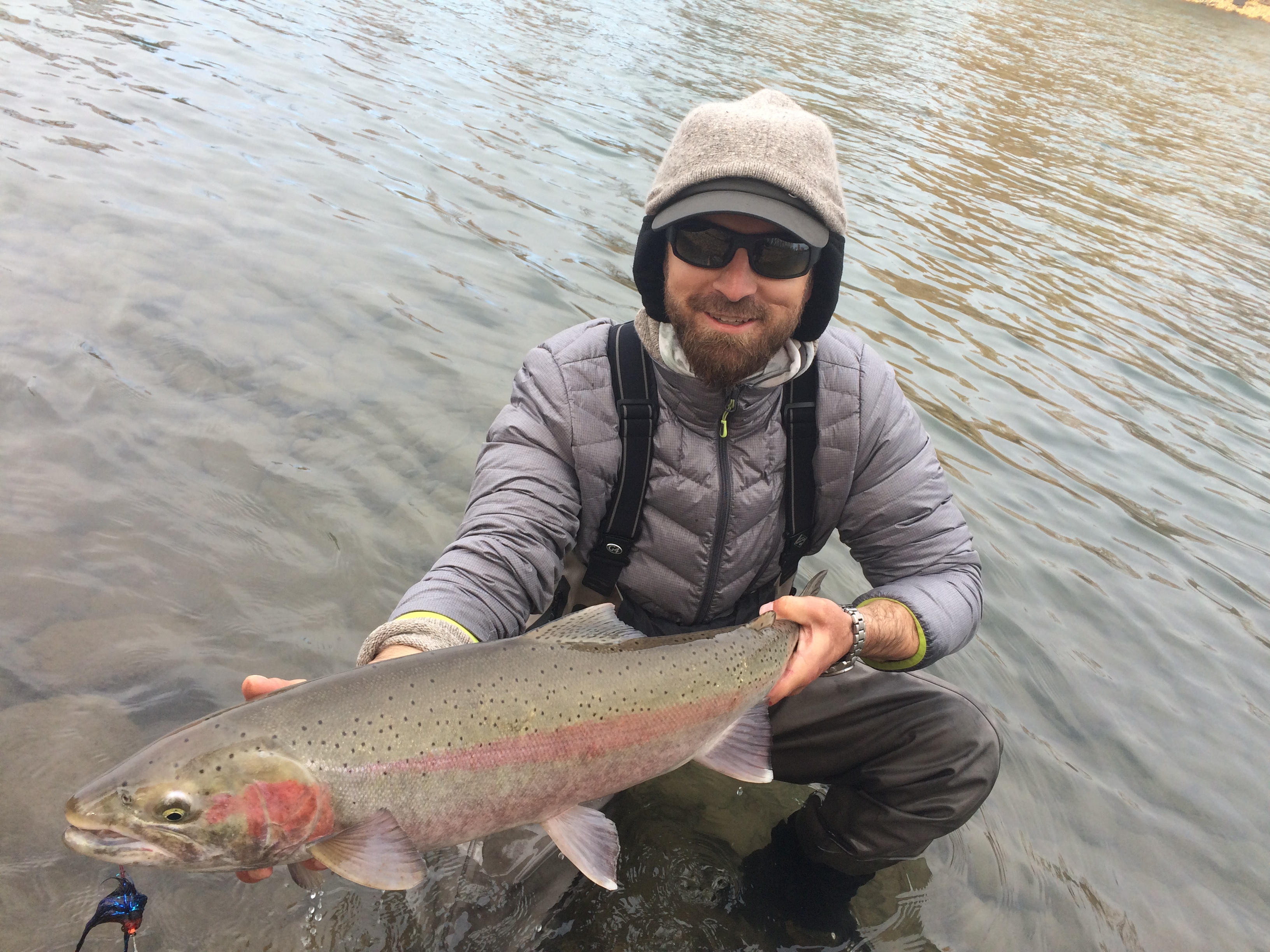 Beyond simply catching fish, what excites you about fly fishing.
I love everything that goes with it.  It's probably rooted in my love for natural history and education in the biological sciences that I took so readily to fishing.  Beyond that I think it's my love of being outdoors and the challenge that fly fishing offers: how it requires you to be observant and always adapting your approach, I learn something new every time I get out.
What is your dream trip? Both within Canada and globally.
Canada: Ekaluk river on Victoria Island for big, bright Arctic char fresh from the ocean.
Globally: Aldabra Atoll Seychelles, so many species, big wild fish.
What's your #1 tip for a new fly fisher?
Don't get too caught up in what the newbies and braggarts carry on about.  The best anglers tend to be the most experienced and pretty mellow/quiet.  They're the ones to approach on the water and ask advice because they tend to be the most honest and forthcoming with tips and advice to help you advance your skill set.
Elliot also happens to be on the R.L. Winston pro staff! Check out his bio here